Do you own a multi-family home? You and the tenants in your apartment building can take advantage of a rooftop photovoltaic system. It doesn't require any investment on your part! On the contrary, you get something in return.
Additional Returns with Income from Leasing
If your property fulfills the requirements, you will receive additional returns. We will lease your roof, and generate solar power for your tenants there. In addition, your property will benefit from a special electricity tariff. It not only reduces your electricity invoice, it also makes you less dependent on developments of the electricity market.
How SWK Electricity for Rental Units Works
1
We lease the rooftop of your property
2
We plan and install a photovoltaic system
3
Your tenants receive clean and low-cost solar power
It's That Easy!
We take care of everything for you! You don't need to make any investments, organize anything, or install anything. As easy as it gets!
Your Benefits with SWK Electricity for Rental Units
Interested?
SWK Electricity for Rental Units – for all property owners who care as much about the environment as their tenants. Find out whether your apartment building is suitable for this product.
Your contact
Team SWK Kundenservice
Mo bis Fr: 8 – 17 Uhr
Phone (0631) 8001-1234
Fax (0631) 8001-1000
mieterstrom@swk-kl.de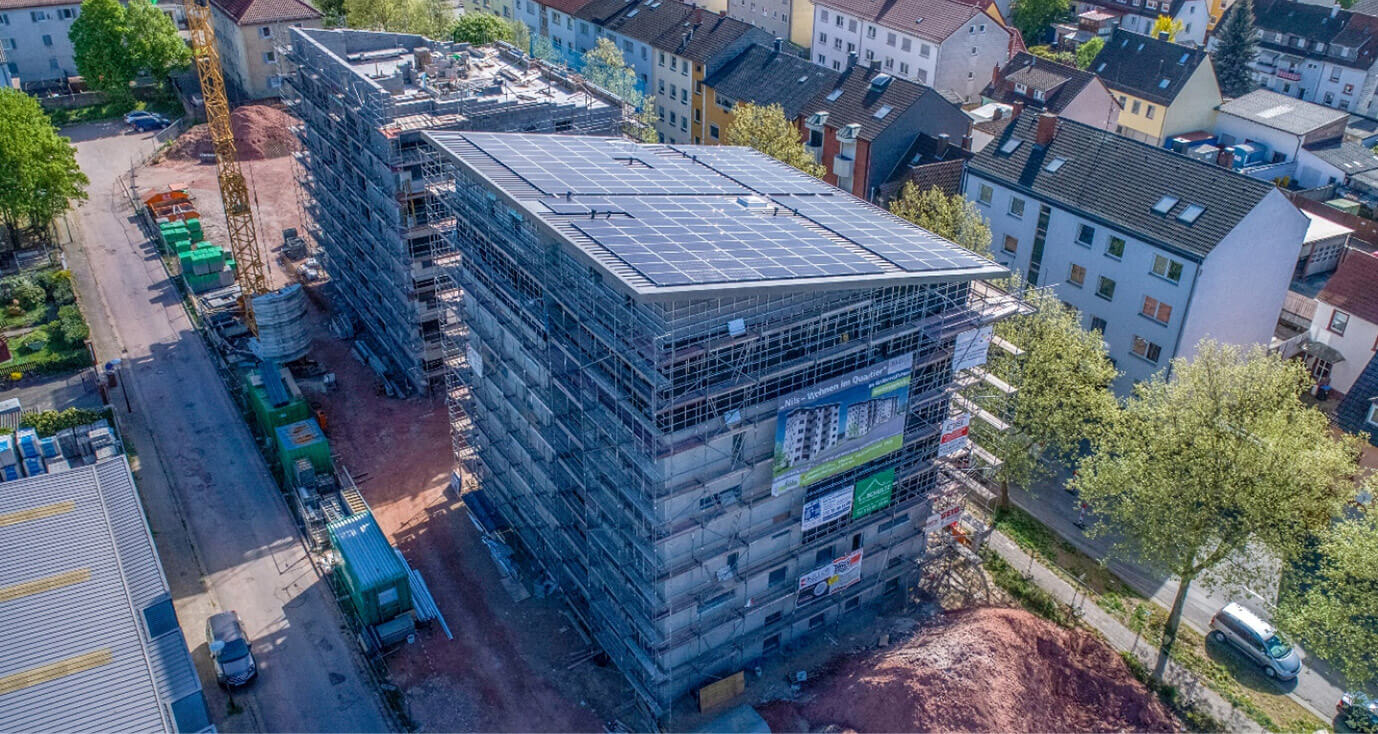 Together with Bau AG, SWK Stadtwerke Kaiserslautern implemented the first project for solar power in October 2018. SWK installed photovoltaic systems on three newly constructed buildings in Friedenstrasse in Kaiserslautern. In doing so, the tenants receive electricity that is produced directly on-site – and at a particularly low cost.
Win-win situation for tenants and landlords
The buildings' residents benefit from low-cost electricity by lowering utility costs and receiving clean energy.
As the owner of multi-family homes, Bau AG has a competitive advantage, as the special tariff for the electricity in the rental units is only available in its buildings. The company also generates additional income by leasing the rooftops to SWK.
"Stadtwerke Kaiserslautern supported us as a qualified and trustworthy partner and took care of installing and operating the system. And if the sun doesn't shine, SWK Versorgungs-AG still guarantees a reliable power supply."
Thomas Bauer, CEO of Bau AG Kaiserslautern