Are you a tenant in an apartment building and also want to benefit from having a photovoltaic system? Together with the owner of your apartment building, we offer you clean solar power with a photovoltaic system on the roof of your building.
Your Benefits with SWK Electricity for Rental Units
The solar power generated is fed directly into your building's power grid and is available to you and all other tenants. Tenants are free to choose whether they want to use the solar power, leveraging the many advantages.
And if the sun doesn't shine? Of course, we won't leave you in the dark. We will supply you with the electricity you need from our grid if you consume more electricity than the photovoltaic system can generate.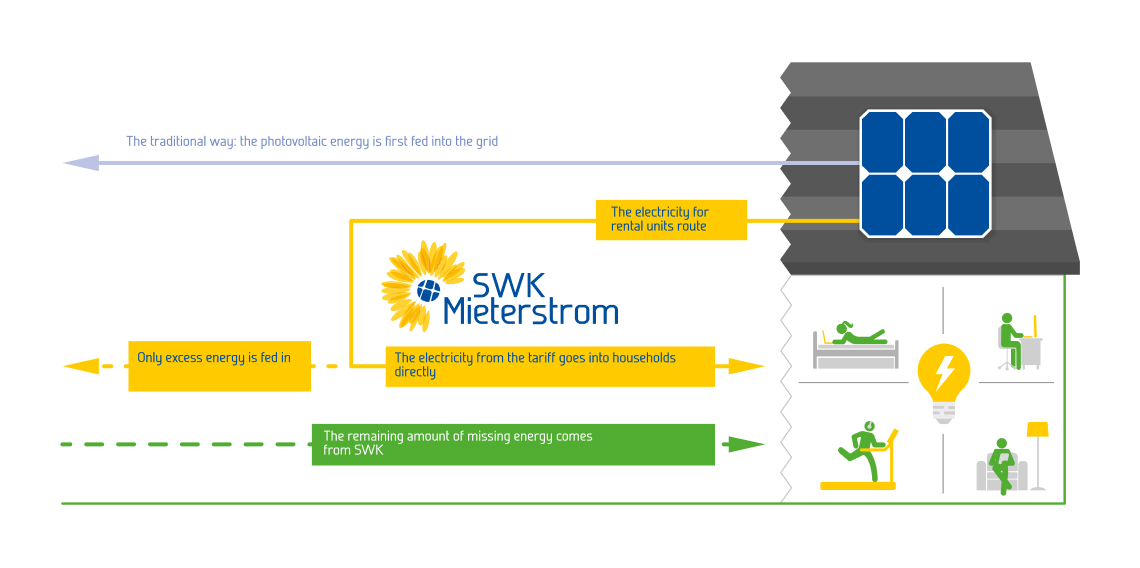 Interested?
SWK Electricity for Rental Units – the choice for all tenants who strongly believe in protecting the climate and environment, while reducing their electricity invoice.
Your contact
Team SWK Kundenservice
Mo bis Fr: 8 – 17 Uhr
Phone (0631) 8001-1234
Fax (0631) 8001-1000
mieterstrom@swk-kl.de